Members Portal &nbsp Join &nbsp Contact
On the Move! HINJ to Relocate Offices in Same New Brunswick Complex on April 27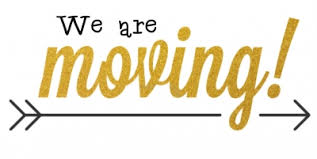 New Brunswick, NJ, April 24, 2017 — On Thursday, April 27, the HealthCare Institute of New Jersey (HINJ) will relocate offices.  However, HINJ is not moving far — in fact, it is moving from one tower to the in the same office complex in New Brunswick.
HINJ's new location will be: 120 Albany Street, Tower Two, Suite 350, New Brunswick, NJ 08901.
Everything else — including our phone and fax numbers — will remain unchanged.
Because of the move, HINJ will be "off the grid" — in terms of email and land-line phone service — for most of the work day on Thursday.  Consequently, we will be unable to send members HINJ Today's News on Thursday.
Print This Post
HINJ Media Contact:
Edward F. Tate III
Director of Communications
732-729-9619, ext. 344
tate@hinj.org