Members Portal &nbsp Join &nbsp Contact
HINJ Updates Portal of Member Companies' Corporate Social Responsibility and Sustainability Activities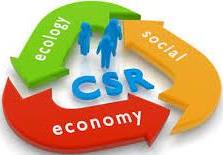 New Brunswick, NJ, August 5, 2015 ― HINJ has updated its online portal to HINJ member companies' myriad corporate social responsibility (CSR) activities, including their corporate philanthropy, patient outreach initiatives and sustainability/green practices.
Launched in November 2014 and promoted via Twitter, Facebook and LinkedIn, HINJ's CSR online portal has become one of the most-visited areas of our website.
The portal — "HINJ Members' CSR Activities" — is accessible by clicking on the second tab under the HINJ homepage's Corporate Social Responsibility menu.
The life sciences community has a long history of CSR.  HINJ member companies have generously donated cash and supplies and provided volunteers in their New Jersey communities as well as across the U.S. and around the globe, notably in times of natural disaster.
HINJ will continue to update the CSR portal regularly.
If HINJ member companies have questions or wish to submit updates, please contact HINJ Communications Director Doug Berger at berger@hinj.org or 732-729-9619.
Print This Post
HINJ Media Contact:
Edward F. Tate III
Director of Communications
732-729-9619, ext. 344
tate@hinj.org