Members Portal &nbsp Join &nbsp Contact
HINJ Mourns Passing of Our Board Chair, Jeffrey S. Sherman
New Brunswick, NJ, August 21, 2017 — The HealthCare Institute of New Jersey (HINJ) deeply mourns the passing on July 20, 2017, of our esteemed Board Chair, Jeffrey S. Sherman, Executive Vice President and General Counsel of Becton, Dickinson and Company (BD).
Mr. Sherman's passing is a profound and tremendous loss for all of us. We will miss Jeff's steady leadership, intellect, pragmatic approach, warm sense of humor, engaging and inclusive personality, and his longstanding devotion to HINJ. Read more
Save the Date! HINJ to Host 2017 Life Sciences Celebration on October 12 in Trenton
New Brunswick, NJ, July 19, 2017 ― Please mark your calendar to join the HealthCare Institute of New Jersey (HINJ) in honoring meritorious leadership in and contributions to New Jersey's life sciences community at HINJ's Life Sciences Celebration 2017, which will be held Thursday, October 12 from 8:00 to 10:00 a.m. at the Historic Trenton Masonic Temple. 100 Barrack Street, Trenton.
HINJ's 2017 honorees are:
The Honorable Bob Franks Public Service Award: The Honorable Diane Allen, Member, New Jersey Senate (Burlington)
Research: Elfrida R. Benjamin, Ph.D., Senior Director, Translational Sciences, Amicus Therapeutics, Inc.
Research: Robert G. Nagele, Ph.D., Professor, Department of Geriatrics & Gerontology, Adjunct Professor, Department of Cell Biology, Rowan University School of Osteopathic Medicine
Patient Advocacy: Susan G. Komen North Jersey
Special Recognition: Robert S. Prezant, Ph.D., Former Dean of the College of Science and Mathematics, Montclair State University, Founder, PharmFest
PhRMA Releases 'Research in Your Backyard' for New Jersey; PhRMA, HINJ and WWFH-NJ Host Discussion Focused on Biopharma Research in Garden State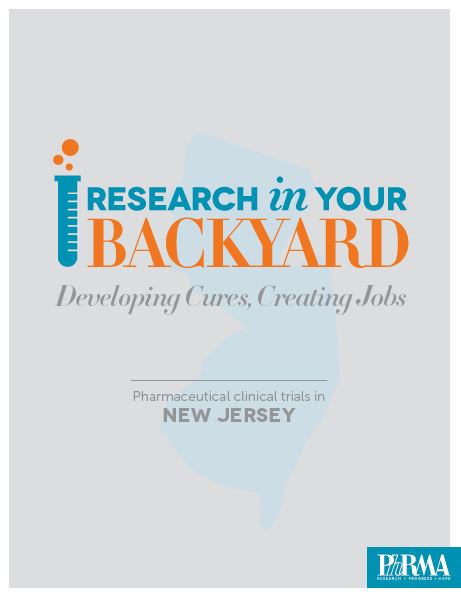 New Brunswick, NJ, June 28, 2017 — The Pharmaceutical Research and Manufacturers of America (PhRMA) on June 28 released a new report entitled "Research in Your Backyard: Developing Cures, Creating Jobs, Pharmaceutical Clinical Trials in New Jersey," which finds that 25,127 patients participated in clinical trials around the state in 2013, generating an estimated economic impact of $617 million.
The report was released at an event co-hosted by PhRMA, the HealthCare Institute of New Jersey (HINJ) and We Work for Health New Jersey (WWFH-NJ) that was held at the Rutgers Cancer Institute of New Jersey.
In addition to a presentation of the new PhRMA report, the event featured a panel discussion of industry experts that was moderated by HINJ President and Chief Executive Officer Dean J. Paranicas.  The panelists were: Read more
HINJ Partners with PILMA and WWFH-NJ to Host Life Sciences-Organized Labor Training Facility Tour for Rep. MacArthur
New Brunswick, NJ, May 12, 2017 — The HealthCare Institute of New Jersey (HINJ), along with the Pharmaceutical Industry-Labor Management Association (PILMA) and We Work For Health – New Jersey (WWFH-NJ), hosted an organized labor training facility tour for Congressman Tom MacArthur (R-NJ-3rd) on May 12.
New Jersey Senate President Stephen M. Sweeney (D-Gloucester) also attended the event, which was held at the International Union of Operating Engineers (IUOE) Local 825 Training Grounds in Dayton, NJ.
To view a video from the tour — including brief comments from Congressman MacArthur and Senate President Sweeney — please click here.
HINJ to Serve as Lead Sponsor of Choose New Jersey's Annual Reception at BIO International on June 19 in San Diego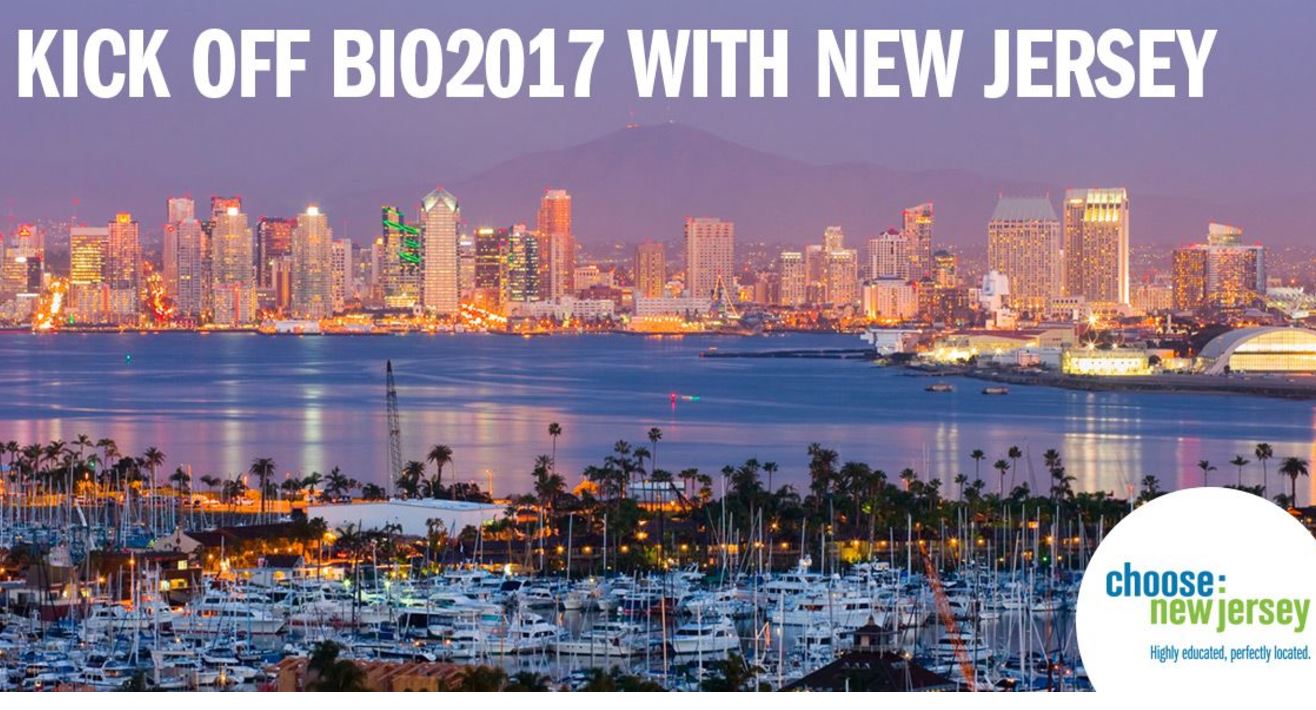 New Brunswick, NJ, May 11, 2016 — The HealthCare Institute of New Jersey (HINJ) will serve, once again, as the lead sponsor of Choose New Jersey's annual reception at BIO International Convention on Monday, June 19 from 5:00 to 7:00 p.m. at Top of the Hyatt at the Grand Hyatt San Diego. 
Choose New Jersey will showcase top life sciences companies, universities, trade associations, the State government at its New Jersey Pavilion (Booth #1737) at BIO International 2017, which will be held from June 19 to 22 at the San Diego Convention Center.
During the convention, the New Jersey delegation will meet with business executives from life science-based organizations — from around the United States as well as the globe — interested in learning what makes the Garden State an ideal place to start or relocate their operations. Read more
On the Move! HINJ to Relocate Offices in Same New Brunswick Complex on April 27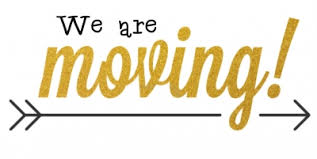 New Brunswick, NJ, April 24, 2017 — On Thursday, April 27, the HealthCare Institute of New Jersey (HINJ) will relocate offices.  However, HINJ is not moving far — in fact, it is moving from one tower to the in the same office complex in New Brunswick.
HINJ's new location will be: 120 Albany Street, Tower Two, Suite 350, New Brunswick, NJ 08901.
Everything else — including our phone and fax numbers — will remain unchanged. Read more
HINJ Media Contact:
Douglas Berger
Director of Communications
732-729-9619, ext. 344
berger@hinj.org