Members Portal &nbsp Join &nbsp Contact
HINJ's Haskell Berman Named to Chair NJBIA's Innovation and Technology Committee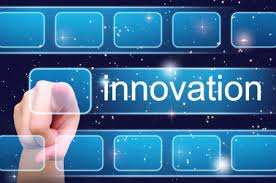 Trenton, NJ, January 13, 2016 ― Haskell Berman, Senior Vice President – State Affairs at the HealthCare Institute of New Jersey (HINJ), has been named as chair of New Jersey Business & Industry Association (NJBIA) newly created Innovation and Technology Policy Committee.
The new NJBIA committee will develop and advocate for policies that promote investment in research and development, collaboration between industry and higher education institutions, and entrepreneurship that will proliferate New Jersey's standing as a global research hub and retain the economic benefits on which the state has come to rely.
The committee will help determine NJBIA's policy agenda in these areas and focus on issues pertaining to building New Jersey's innovation ecosystem, including:
R&D and investment tax credits
STEM education and workforce development
Identifying and removing obstacles to start-ups, small business and entrepreneurs
Public/private and academic partnerships
The new committee will meet three times annually to discuss legislation, regulations and policy solutions, and to hear from key policymakers.  Committee members also will receive regular email updates.
The committee will complement the work of Innovation New Jersey, a coalition that was co-founded in 2010 by HINJ and NJBIA.
NJBIA invites those interested in joining the Innovation and Technology Policy Committee or have questions, please email Tyler Seville, NJBIA's Associate Director, at tseville@njbia.org.
Founded in 1910, NJBIA provides information, services and advocacy to its member companies in order to build a more prosperous New Jersey.  NJBIA is the nation's largest statewide employer association.  Its member companies, as a group, employ more than one million people.
Print This Post
HINJ Media Contact:
Edward F. Tate III
Director of Communications
732-729-9619, ext. 344
tate@hinj.org