Members Portal &nbsp Join &nbsp Contact
HINJ Named Among 'Best Lobbying Firms' in NJBIZ's First Reader Rankings Survey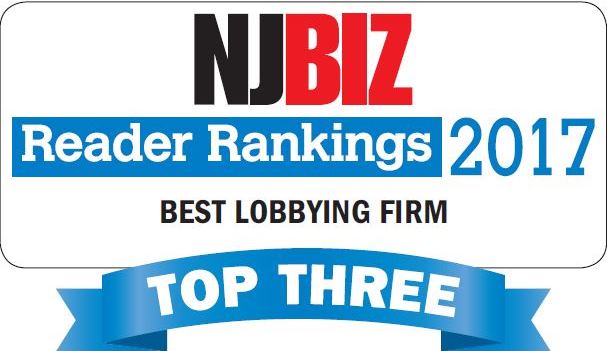 New Brunswick, NJ, September 19, 2017 — The HealthCare Institute of New Jersey (HINJ) was among the New Jersey companies, organizations and universities named in NJBIZ's inaugural "Reader Rankings" survey.
In a special supplement published with NJBIZ's September 18 issue, HINJ was named as one of the "Best Lobbying Firms," along with Gibbons PC, Princeton Public Affairs Group and Public Strategies Impact LLC, with which HINJ tied for #3.
HINJ member companies Johnson & Johnson and Merck & Co., along with Rutgers University, were reader-ranked as the "Best Life Sciences Companies."
As a result of its readers' input, NJBIZ named winners in 52 categories, including in these sectors:
Banking and finance
Education
Employment
Health care
Philanthropy and corporate development
Professional services
Real estate
Sustainability
Manufacturers
Business
Travel, hospitality and entertainment
In publishing the results, the NJBIZ publisher wrote, "What makes the companies listed here distinct is the devotion they inspire among our region's business leaders." 
NJBIZ said it had received thousands of votes in these broad categories.  The Top 3 companies in their respective categories are recognized in the supplement.
NJBIZ said, "As a publication, we have a measurement of our own: the volume of responses we received from readers to our survey.  We hope future editions also inspire such a passionate response, so NJBIZ can continue its goal of recognizing all the ways in which businesses form a unique identity of New Jersey."
To view the NJBIZ story, click here.
To access the 17-page NJBIZ Reader Rankings supplement, click here.
Print This Post
HINJ Media Contact:
Edward F. Tate III
Director of Communications
732-729-9619, ext. 344
tate@hinj.org