Members Portal &nbsp Join &nbsp Contact
HINJ, BioNJ and NJ Tech Council Partner on NJEDA's 'Early Stage Biotech Investing in 2017' Strategies Forum on January 17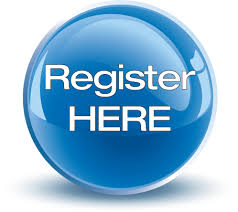 Trenton, NJ, January 4, 2017 — The HealthCare Institute of New Jersey (HINJ), BioNJ and the New Jersey Tech Council (NJTC) are partnering with the New Jersey Economic Development Authority (NJEDA) to present "Early Stage Biotech Investing in 2017: Strategies for a Changing Environment."
The forum will be held on Tuesday, January 17 from 4:30 to 6:30 p.m. at the Commercialization Center for Innovative Technologies (CCIT), a life sciences incubator, at 675 US Highway One, North Brunswick, New Jersey.
The aim of the forum is to present an insightful conversation about how life sciences companies will be funded by venture capital firms in 2017. 
Attendees will learn:
Tips and trends in biotech venture investing from the top biotech venture capital firms in the country.
How venture capitalists (VCs) will fund the next generation of drugs, diagnostics and devices.
What to consider when seeking information on early and emerging commercial biotech companies that are seeking funding.
Featured speakers will be:
Tom Brennan, Venture Partner, Arch Ventures — Brennan, an alum of Stevens Institute, is based in New Mexico near Sandia National Laboratories but spends a large amount of time prospecting new technologies in the metro New York City area. ARCH has $2 billion under management and is among the largest providers of seed and early stage capital in the U.S.
Jason Park, Principal, Flagship Ventures — Park, based in New York City where he leads the firm's efforts to develop New York City's life sciences industry. Flagship has $1.4 billion under management and has become one of the nation's leading venture firms in healthcare.
Cameron Pitt, Investment Professional, Versant Ventures — Dr. Cameron's background includes oncology research at UCSF and Stanford. Versant has $1.9 billion under management and invests across all stages of company development, with an emphasis on the discovery and development of novel therapeutics.  Since the firm's founding, 50 Versant companies have achieved successful acquisitions or IPOs.
For additional information about the January 17 event or to register, please click here.
Print This Post
HINJ Media Contact:
Edward F. Tate III
Director of Communications
732-729-9619, ext. 344
tate@hinj.org