HINJ Members' CSR Activities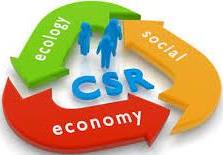 The life sciences community has a long history of corporate social responsibility (CSR). 
New Jersey's life sciences companies have generously donated cash and supplies.  They also have provided volunteers in their New Jersey communities as well as across the United States and around the globe, notably in times of natural disaster.
According to a member survey, HINJ member companies reported that they contributed $638 million in 2014 to New Jersey nonprofit organizations that advance healthcare, education and culture.  Their 2014 donations represented a 9.4 percent increase over their reported giving in 2012.
HINJ member companies' corporate responsibility takes many forms, including efforts to minimize the impact of their operations on the environment.  In addition to incorporating earth-friendly practices, HINJ member companies work collaboratively with local, New Jersey, and federal authorities to understand and reduce the environmental impact of their research and development (R&D) and manufacturing processes.
The following is a portal to HINJ member companies' myriad CSR activities, including their corporate philanthropy, patient outreach initiatives and sustainability/green practices.
For additional information, please contact HINJ at 732-729-9619.
Abbott/Abbott Point of Care, Inc.
Allergan plc
Amgen
Amicus Therapeutics, Inc.
BD
Bayer
Bristol-Myers Squibb Company
C. R. Bard, Inc.
Celgene Corporation
Daiichi Sankyo, Inc.
Eli Lilly and Company
Johnson & Johnson\
Merck & Co., Inc.
Novartis Pharmaceuticals Corporation
Novo Nordisk, Inc.
Pfizer Inc.
Roche Diagnostics Corporation
[Note: Roche Diagnostics is member of the Roche Group; the following is Roche company information.]
Stryker
Zimmer Biomet
 2/4/2016