HINJ Life Sciences Celebration
The HealthCare Institute of New Jersey's (HINJ) Life Sciences Celebration is an annual event to celebrate medical innovation and honor New Jersey leaders that have made meritorious contributions in public service, research, patient access and education.
To date, HINJ has honored individuals and organizations in the following categories:  Public Service (The Honorable Bob Franks Public Service Award, named in honor of the late former Congressman and HINJ President and Chief Executive Officer), Research, Patient Advocacy, STEM (Science, Technology, Engineering and Mathematics) Education and Special Recognition.
2016 HINJ HONOREES
Historic Trenton Masonic Temple
Trenton, New Jersey
October 6, 2016
2016 Photo Album
2016 HINJ Press Release
2016 The Honorable Bob Franks Public Service Award
The Honorable Herb Conaway, Jr., M.D.
Member, New Jersey General Assembly
Chair, Health and Senior Services Committee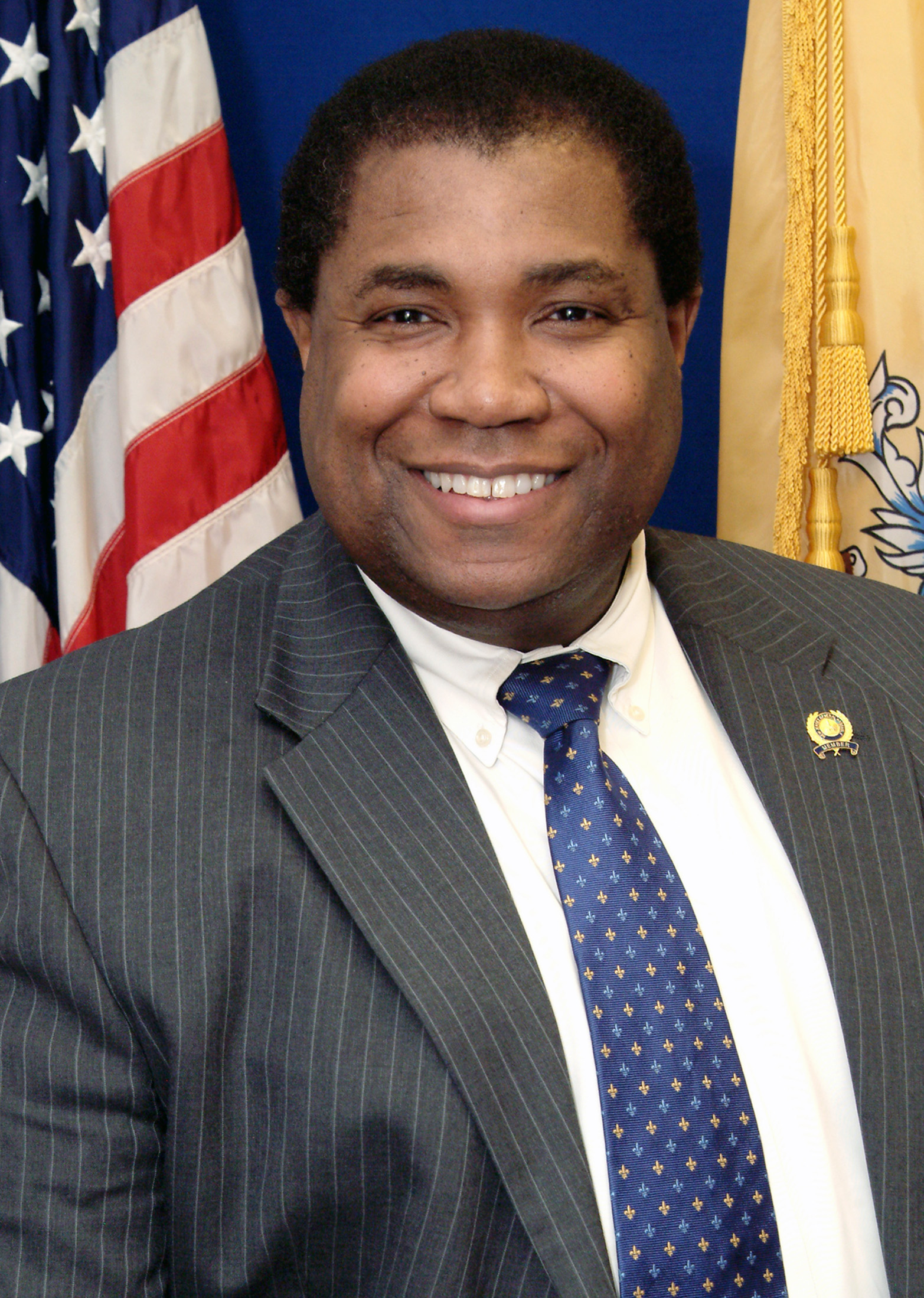 The Honorable Herb Conaway, Jr., M.D., was elected in 1998 to represent the 7th Legislative District in New Jersey's General Assembly, where he holds the distinction of being the only member with both a medical and a law degree.  The Assemblyman serves as the Chairman of the Health and Human Services Committee, Vice Chairman of the State and Local Government Committee and a member of the Appropriations Committee.  He received his Bachelor's in Politics from Princeton University, a medical degree at Jefferson Medical College and a law degree from Rutgers Law School – Camden.  He practices internal medicine in Trenton.
2016 Research
Michael F. Christman, Ph.D.
President and Chief Executive Officer
Coriell Institute for Medical Research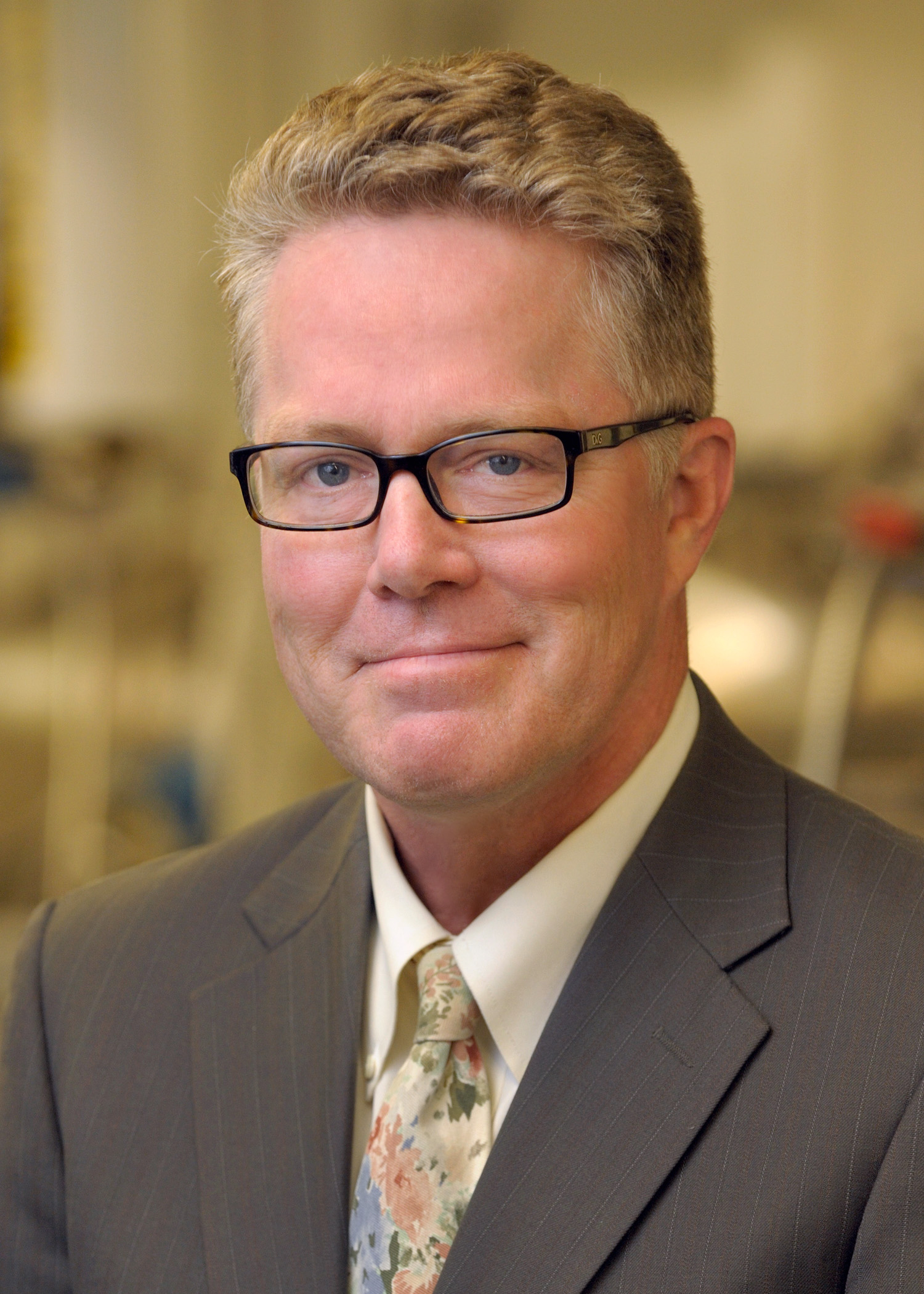 Dr. Michael Christman joined Coriell Institute in 2007 and initiated the Coriell Personalized Medicine Collaborative (CPMC), which now involves more than 8,500 participants in 48 states, multiple hospital partners and numerous research collaborators.  Under his leadership, Coriell launched Coriell Life Sciences to provide a medication management tool for clinical use and established a federally-funded Induced Pluripotent Stem Cell lab.  Prior to Coriell, Dr. Christman served as professor and founding chair of the Department of Genetics and Genomics for Boston University School of Medicine.
2016 Patient Advocacy
Children's Specialized Hospital
Children's Specialized Hospital (CSH) is the nation's leading provider of inpatient and outpatient care for children from birth to 21 years of age facing special health challenges.  At 13 different New Jersey locations, CSH's pediatric specialists partner with families to make its many innovative therapies and medical treatments personalized and effective.
Amy B. Mansue
President, Southern Region
RWJBarnabas Health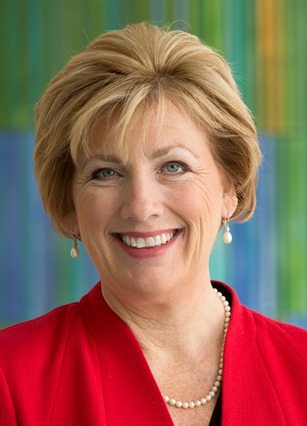 Amy B. Mansue is President, Southern Region for RWJBarnabas Health, which includes Robert Wood Johnson University Hospital, RWJ Somerset, RWJ Hamilton, Community Medical Center, Monmouth Medical Center, Monmouth Medical Center South, and Children's Specialized Hospital.  For the 13 years prior to that, Mansue served as President and CEO of Children's Specialized Hospital. She has served two Governors and a Congressman, influencing many areas of health policy, with a special focus on improving the lives of people with disabilities.
Warren E. Moore, FACHE
President and Chief Executive Officer
Children's Specialized Hospital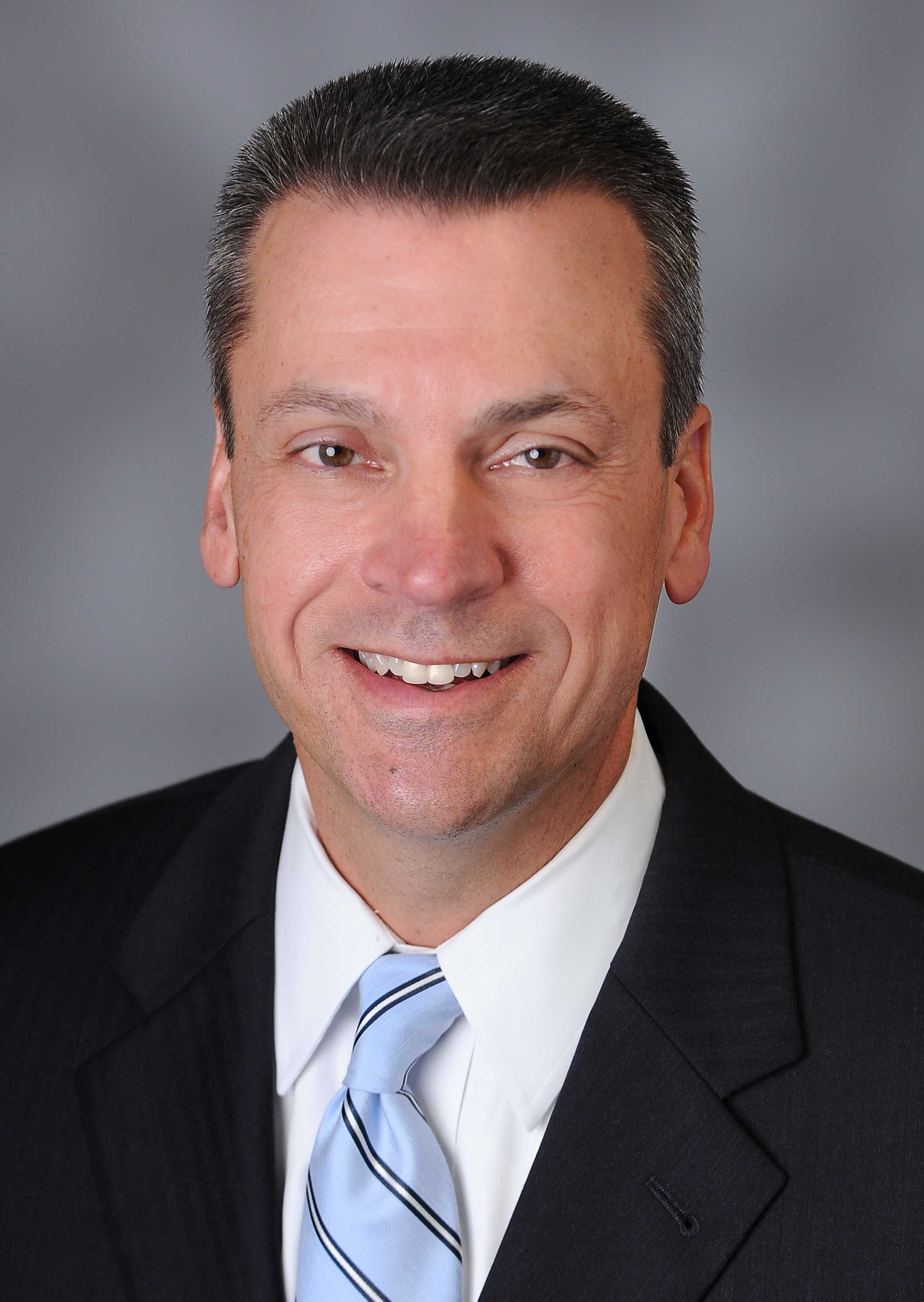 Warren E. Moore has been with the Children's Specialized Hospital (CSH) for 18 years, previously serving as Executive Vice President and Chief Operating Officer. Under his leadership, CSH has expanded the breadth and depth of services offered to encompass 13 sites and to serve nearly 30,000 children. Moore has 25 years of experience in healthcare, including in leadership roles at HealthSouth and the Bristol-Myers Squibb Children's Hospital at Robert Wood Johnson University Hospital.
2016 SPECIAL RECOGNITION
Barry R. Komisaruk, Ph.D.
Distinguished Professor of Psychology
Rutgers University Board of Governors Distinguished Service Professor
Director, NIH-Minority Biomedical Research Support Program, Rutgers-Newark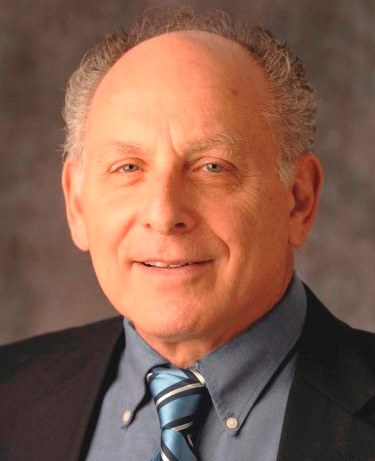 Dr. Barry R. Komisaruk's research is generating new hope for people in pain and other sensory disorders.  His commitment to science education for students at all levels, combined with his distinguished research and publication record, has won the professor numerous awards.  He joined the faculty at Rutgers University-Newark in 1966.
The NIH-Minority Biomedical Research Support (MBRS) Program aims to help fill the nation's shortage of minority men and women in biomedical research careers.  Funding is provided by a grant under the Institutional Minority Student Development (IMSD) Program of the National Institute of General Medical Sciences (NIGMS) of the National Institutes of Health (NIH), plus a supplement from Rutgers University.  
2015 HINJ HONOREES
Wyndham Garden Trenton
Trenton, New Jersey
October 30, 2015
2015 Photo Album
2015 HINJ Press Release
2015 Honorable Bob Franks Public Service Award
The Honorable Leonard Lance
United States Representative – New Jersey CD 7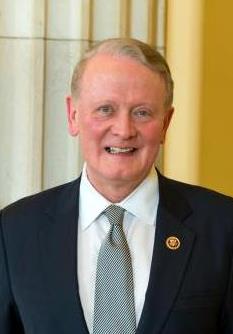 Congressman Lance was first elected to the U.S. House of Representatives in 2008.  As a member of the Energy and Commerce Committee, Mr. Lance has been an ally of the patient community and an impassioned advocate for innovation. He serves as Co-Chair of both the Rare Disease Congressional Caucus and the Congressional Life Sciences Caucus.  He was instrumental in the House's passage of the 21st Century Cures Act in 2015.  Prior to Congress, Rep. Lance served as assistant counsel to Governor Thomas Kean and in the New Jersey Assembly (1991 – 2002) and the State Senate (2002 – 2008). 
2015 Research
Nils Lonberg, Ph.D.
Senior Vice President, Oncology Discovery Biology
Bristol-Myers Squibb Company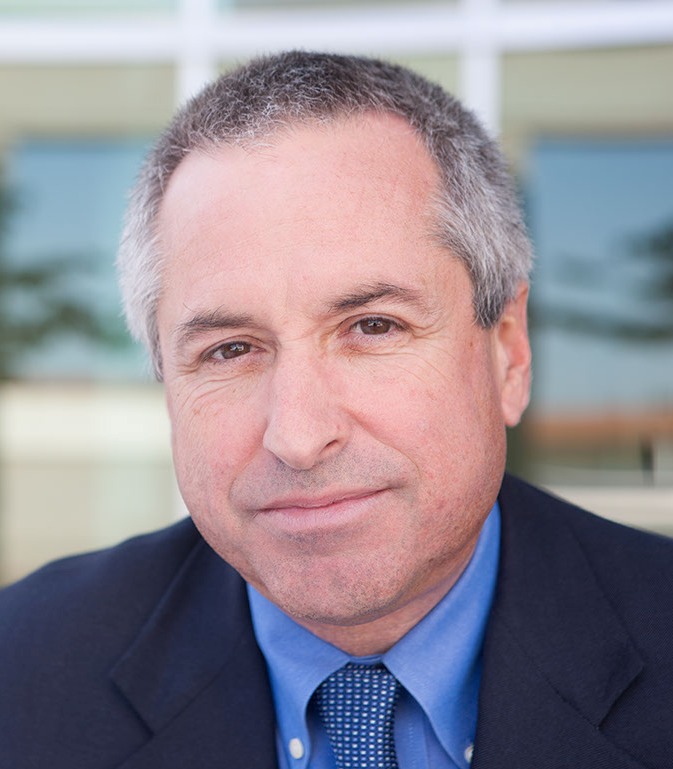 Dr. Lonberg began his career in the life sciences industry at GenPharm International that developed genetically engineered strains of mice with germline-configuration human immunoglobulin genes, which have been used to discover over two dozen clinical-stage human sequence antibodies.  GenPharm was acquired by Medarex, which subsequently was acquired by Bristol-Myers Squibb in 2009.  He is an inventor on 36 issued U.S. patents, including patents covering seven marketed therapeutic drugs. 
2015 Patient Advocacy
Deborah P. Brown
President and Chief Executive Officer
American Lung Association of the Mid-Atlantic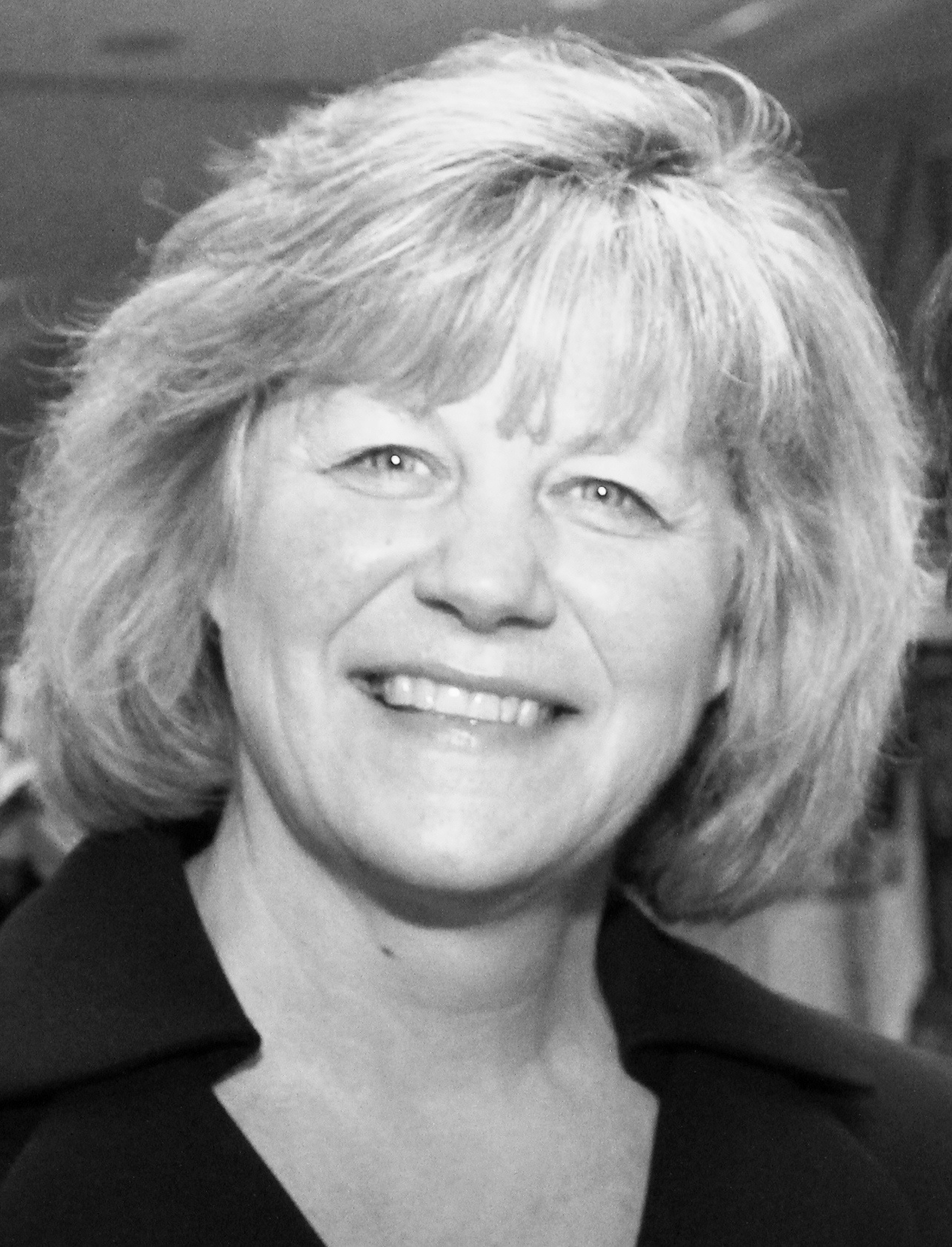 Deborah Brown began her career in 1981 at the American Lung Association (ALA), which saves lives by improving lung health and preventing lung disease.  She was named the President and CEO of the ALA of the Mid-Atlantic in 2010.  In this role, she is responsible for carrying out ALA's operations in six states and the District of Columbia.  Her advocacy work — at both the state and federal levels — has included victories in the areas of clean air, the environment, tobacco, asthma, school health and health care.
2015 Special Recognition
David L. Knowlton
President and Chief Executive Officer (Retired)
Health Care Quality Institute of New Jersey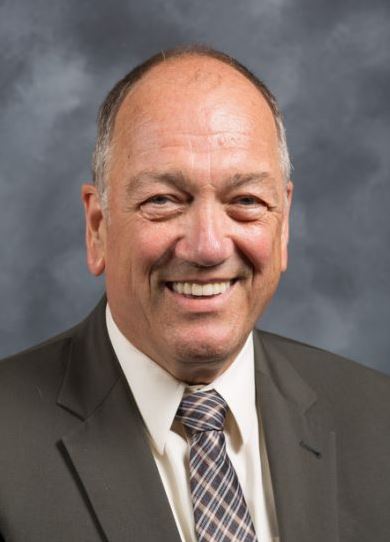 David Knowlton's dedication to public service and health care has benefitted our state and New Jerseyans in significantly meaningful ways for four decades.  As President and CEO of the New Jersey Health Care Quality Institute (NJHCQI), he led its advocacy on health care quality and the reduction of medical errors.  Prior to that, he served as Deputy Commissioner of Health in Governor Thomas Kean's administration.  He founded and served as Executive Director of the Health Care Payers Coalition of New Jersey. 
2014 HINJ HONOREES
Renaissance Woodbridge Hotel
Iselin, New Jersey
October 8, 2014
2014 Photo Album
2014 HINJ Press Release
2014 Honorable Bob Franks Public Service Award
The Honorable Rush Holt
United States Representative – New Jersey CD 12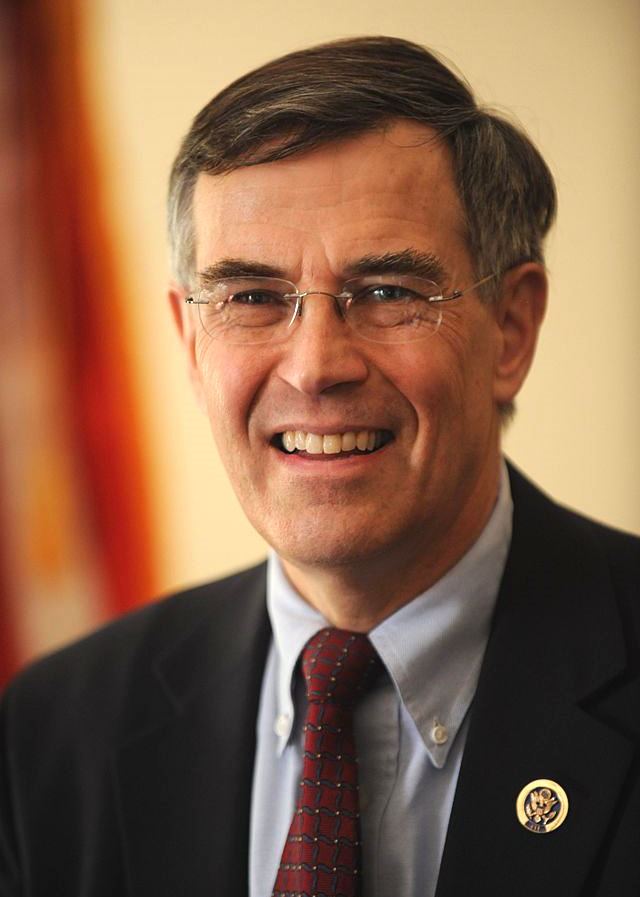 Congressman Holt has been, since 1999, one of Congress' most articulate and knowledgeable proponents of public policy that advances global human health, scientific research and innovation.  Prior to being elected to Congress, he earned a Ph.D. in physics and held positions as a teacher, a Congressional Science Fellow, arms control expert at the U.S. State Department and served as Assistant Director of Princeton University's Plasma Physics Laboratory.  He retired from the House at the close of the 113th Congress in January 2015.
2014 Research
Joachim Kohn, Ph.D., FBSE
Director, New Jersey Center for Biomaterials
Board of Governors Professor of Chemistry, Rutgers, The State University of New Jersey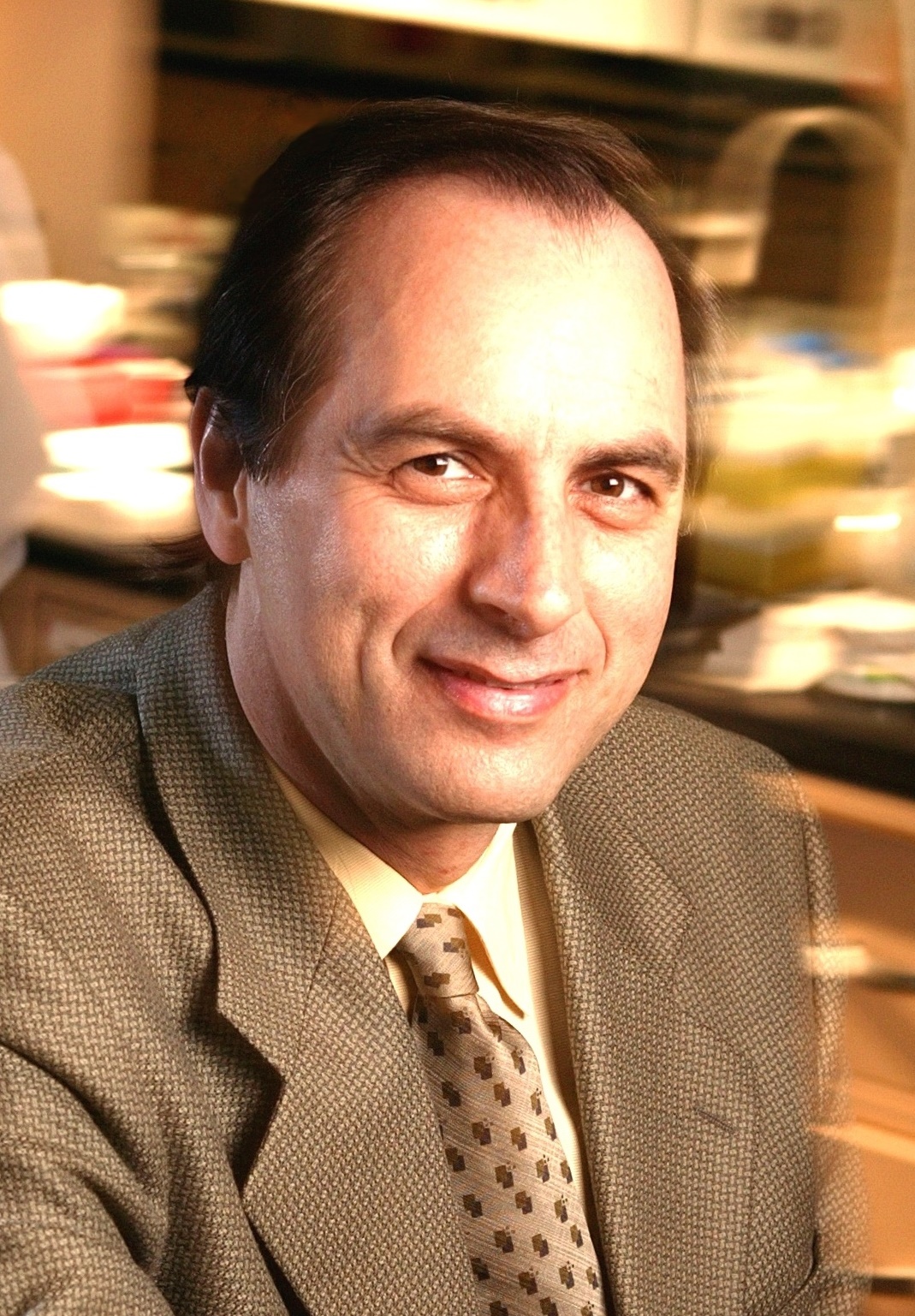 Dr. Kohn is a research entrepreneur, a multi-disciplinary translational scientist and a national leader in the development of regenerative medicine.  In 1997, he founded the New Jersey Center for Biomaterials, a collaborative network spanning 25 institutions and 40 laboratories.  He has 58 issued U.S. Patents on novel biomaterials and seven companies have licensed his technologies.  He has raised about $100 million in research funding at Rutgers and helped four licensees to raise nearly $200 million in private capital.  In 2014, Dr. Kohn was inducted into the National Academy of Inventors.
2014 Patient Advocacy
The Leukemia & Lymphoma Society – New Jersey Chapter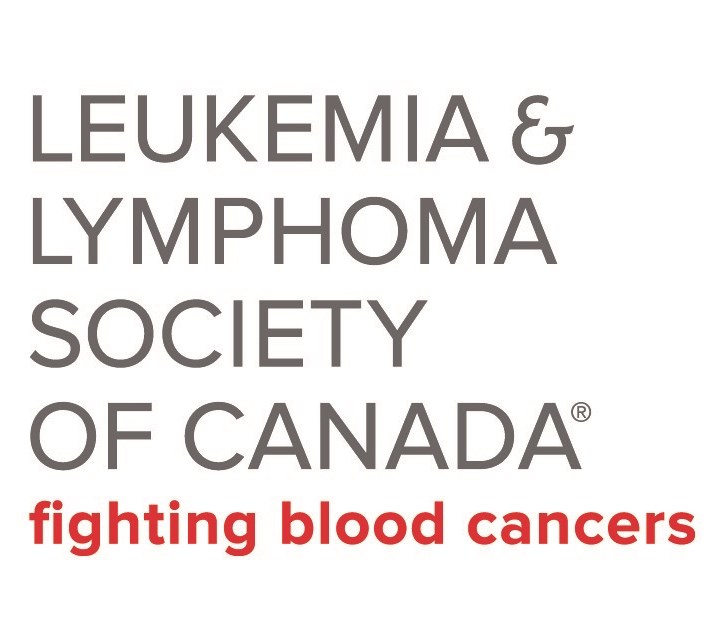 The Leukemia & Lymphoma Society (LLS) is the world's largest voluntary health agency dedicated to blood cancer.  Its mission is to cure leukemia, lymphoma, Hodgkin's disease and myeloma and improve the quality of life of patients and their families.  LLS funds lifesaving blood cancer research, provides free information and support services, and is the voice for all blood cancer patients seeking access to quality, affordable, coordinated care.  Its New Jersey Chapter is headquartered in Cranford.
2014 STEM Education
Students 2 Science, Inc.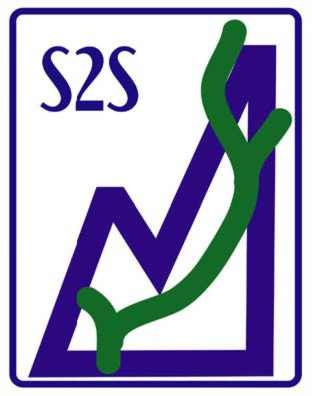 Students 2 Science's (S2S) core mission is to bring STEM (science, technology, engineering and math) careers to life by changing students' attitudes toward pursuing STEM careers, and improving student aptitude with STEM subject matter.  At its full-scale, commercial-grade laboratory in East Hanover, S2S presents challenging experiments, enabling students to work side-by-side with professional scientists in a real, state-of-the-art lab.  S2S is a 501(c)(3) New Jersey nonprofit corporation that is supported by donations from numerous individuals, foundations and corporations.
2013 HINJ HONOREES
Renaissance Woodbridge Hotel
Iselin, New Jersey
September 25, 2013
HINJ Life Sciences Celebration 2013 Video
2013 Photo Album
2013 NJ Press Release
2013 Honorable Bob Franks Public Service Award
The Honorable Thomas H. Kean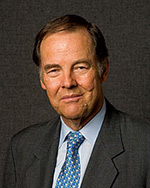 Mr. Kean served as Governor of New Jersey from 1982 to 1990, President of Drew University from 1990 to 2005, and Chair of the National Commission on Terrorist Attacks Upon the United States from 2002 to 2004.  Governor Kean is Chairman Emeritus of The Robert Wood Johnson Foundation's Board, following 22 years of service with the nation's largest health philanthropy.  In 2010, he chaired the Governor's Special Task Force on Higher Education, which laid the foundation for the higher-education restructuring that was implemented on July 1, 2013.
2013 Research
Joseph R. Bertino, M.D.
Chief Scientific Officer, Rutgers Cancer Institute of New Jersey
University Professor of Medicine & Pharmacology, Rutgers Robert Wood Johnson Medical School
Interim Director, Rutgers Stem Cell Institute of New Jersey
Rutgers, The State University of New Jersey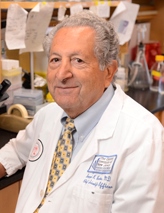 For more than 50 years, Dr. Bertino has contributed his expertise toward establishing the foundation of modern cancer research and devoted his life to improving therapies for cancer and hematologic disorders.  Prior to his current positions, Dr. Bertino served at Memorial Sloan-Kettering Institute for Cancer Research and the Yale Comprehensive Cancer Center.  Dr. Bertino — who has been continuously funded by the National Cancer Institute for more than four decades — is the author, co-author and editor of more than 400 scientific publications and journals.
2013 Patient Advocacy
Debra L. Wentz, Ph.D.
Chief Executive Officer
New Jersey Association of Mental Health and Addiction Agencies, Inc.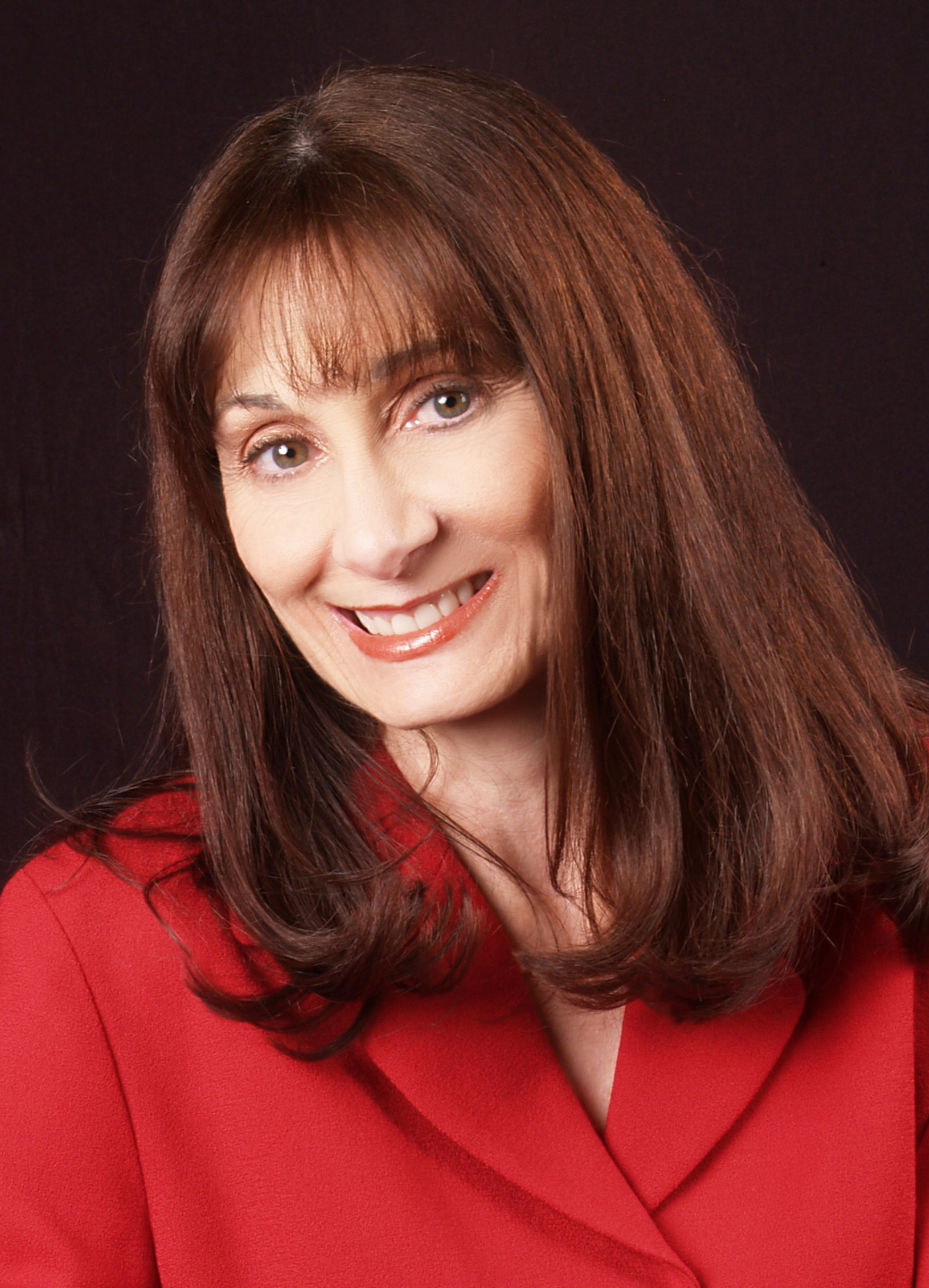 As CEO of the New Jersey Association of Mental Health and Addiction Agencies (NJAMHAA), Dr. Wentz has transformed a small organization into an award-winning trade association and established the New Jersey Mental Health Institute, a nonprofit charitable organization.  The association represents 180 nonprofit hospital-based and freestanding behavioral healthcare provider organizations that collectively treat more than 500,000 children and adults annually and employ 98,000 New Jerseyans.  Dr. Wentz serves on numerous boards and committees on the state and national levels.
2013 STEM Education
Biotechnology High School
Monmouth County Vocational School District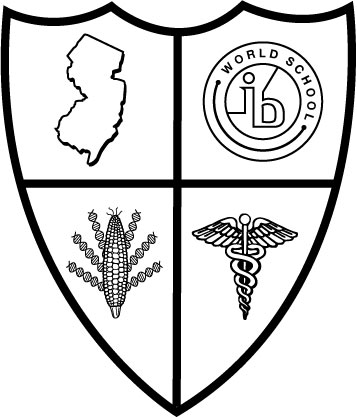 Located in Freehold, the Biotechnology High School is an International Baccalaureate World School that integrates life sciences into a rigorous curriculum that prepares students for higher education and leadership in an increasingly demanding workplace.  In 2013, U.S. News & World Report ranked it as No. 1 on its "Best High Schools in New Jersey" list and No. 8 on its "Best High Schools in America" list. The award was accepted by Principal Dr. Linda Eno.
2013 Special Recognition (Posthumous) 
The Honorable Frank R. Lautenberg
United States Senator – New Jersey
Following a distinguished career at Automated Data Processing (ADP), Mr. Lautenberg in 1982 turned to elected politics and won his first — of five — elections to the United States Senate.  The Senator introduced legislation on a wide range of issues and vigorously championed numerous causes.  His committed focus on public health and safety contributed to healthier communities, safer industries, and, ultimately, improved human health for people around the world.  Senator Lautenberg died on June 3, 2013. 
2013 Special Recognition
Christopher J. Molloy, Ph.D., R.Ph.
Interim Chancellor, Rutgers Biomedical and Health Sciences
Rutgers, The State University of New Jersey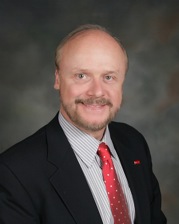 Dr. Molloy served as the lead administrator for the Integration Management Office, responsible for the integration into Rutgers of most units of the former University of Medicine and Dentistry of New Jersey (UMDNJ), which was the largest higher-education merger in U.S. academic history.  In December 2013, Dr. Molloy, who previously served as Dean of Rutgers' Ernest Mario School of Pharmacy, was appointed to serve as Rutgers' Senior Vice President for Research and Economic Development.